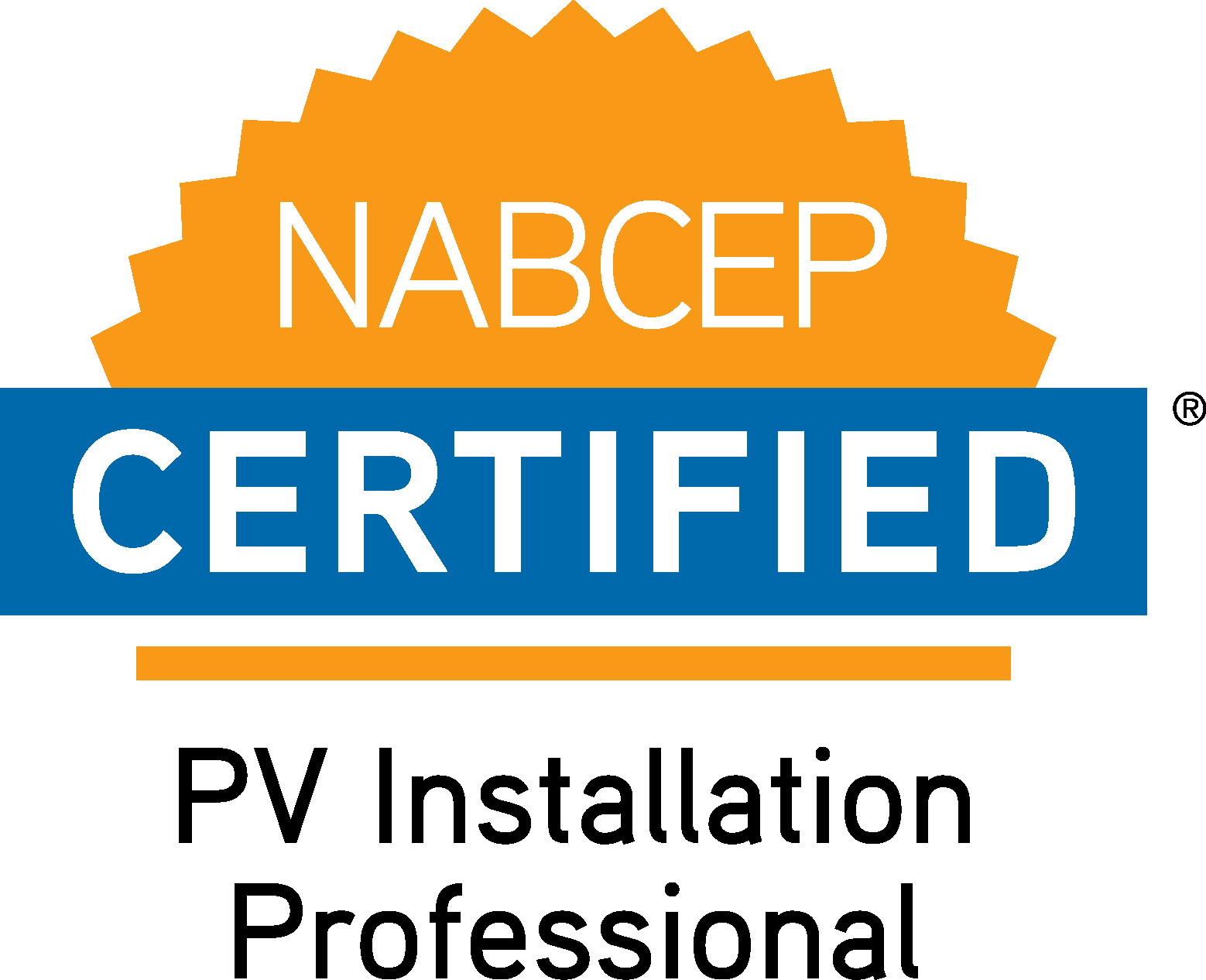 SES holds 5 NABCEP PV certifications, more than any other company in the region with certification being a critical part of career progression inside our company.
You wouldn't fly with a pilot who had no provable training, so don't trust your house and solar with its complex and high voltage electrical systems to well meaning amateurs.
NABCEP (North American Board of Certified Energy Professionals) trains, examines and certifies PV installers through rigorous on the job and classroom validation. Merely possessing an electrical license will have provided no solar specific training. The PV Installation Professional (PVIP) Board Certification is considered the gold standard for PV professionals in the renewable energy industry. Recognized and demanded by organizations worldwide, the PVIP Board Certification validates the competence to perform in the role of PV Installation Professional, which encompasses PV design, installation, operations, commissioning, and maintenance.