Residential Solar Installation
Are your electric bills out of control? Rein in rising costs with a residential solar installation!
Start saving with a residential solar panel installation! Call 877-312-7456 or Contact Us below to get started.
Electricity rates will continue to rise over time, and the money you spend on power from your utility will never pay you back in savings the way solar energy can. A residential solar system puts the power back in your hands. It's one of the best investments you can make for long-term savings.
Solar Energy Solutions makes it easy to install residential solar panels and battery storage at your home in Illinois, Kentucky, Ohio, Indiana, or Virginia.
Over 17 years of experience
Local and family-owned
Fully in-house team
NABCEP-certified installers
24/7 system monitoring
We are a full-service solar installation company and can help with everything from solar panels and battery storage to EV charger installation. Our team will design and install a custom solar energy system tailored to your needs and handle the entire solar installation process from start to finish.
Benefits of a Residential Solar Installation
The benefits of solar panels for your home cannot be overstated. No other home improvement actually pays for itself over time in savings, all while adding to the value of your home!
Reduced or eliminated electric bills
Solar incentives and tax benefits
Blackout protection (with battery storage)
Greater energy security and independence
Increased home value
Smaller carbon footprint
Don't miss out on the solar benefits your neighbors are already taking advantage of! Contact Solar Energy Solutions today for your free solar quote.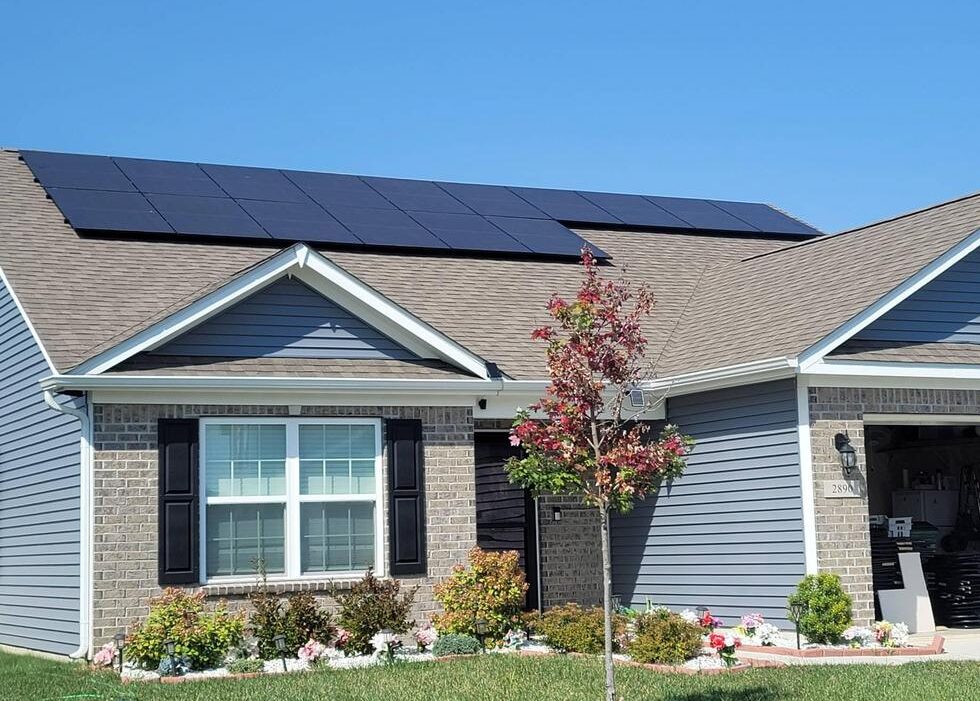 The Best Residential Solar Products & Installation—Guaranteed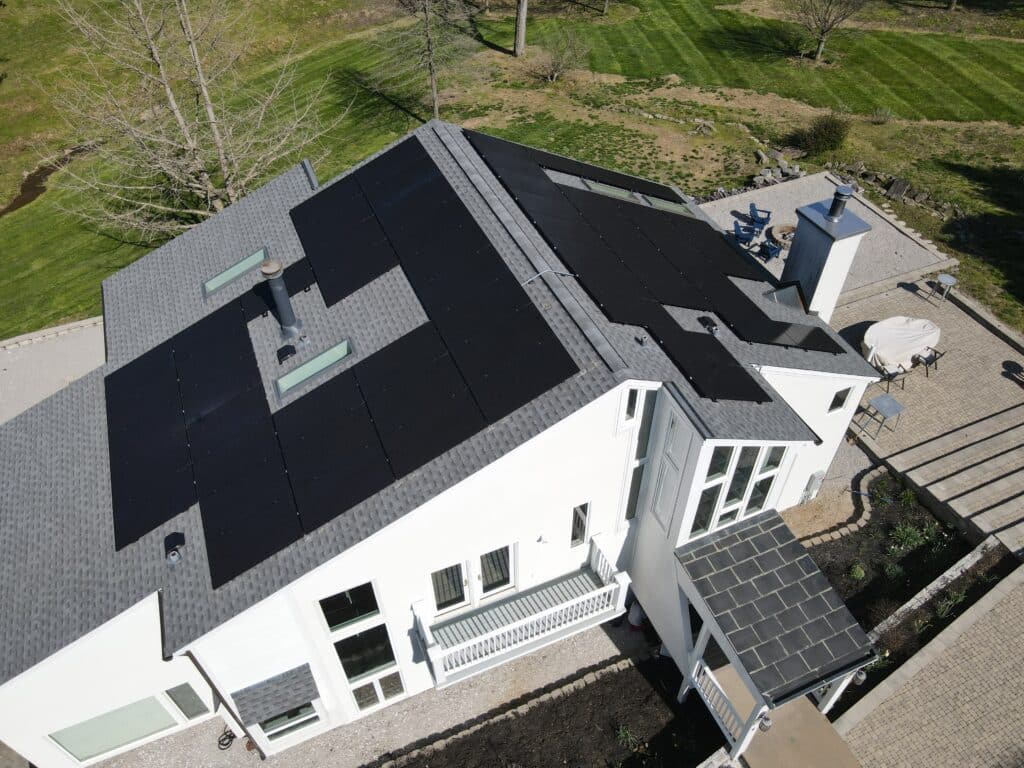 Solar Energy Solutions ensures the highest-quality solar products and workmanship so you can enjoy decades of electricity bill savings. We install industry-leading brands, including North America's leading solar manufacturer Silfab solar panels, Tesla Powerwall solar batteries, and FranklinWH solar batteries. We have many options and will recommend the best fit for your needs and budget.
Our solar panels are covered by a 25-year (sometimes 30-year) power production guarantee and we cover our work with a comprehensive parts and labor warranty.
Incentives & Financing for Residential Solar Installation
Solar tax credits and incentives reduce the cost of your residential solar panel installation and make it easier to go solar now. The federal solar tax credit (aka the Inflation Reduction Act solar tax credit) is the highest it has ever been and can save you 30% on your residential solar panel and battery installation. There are also many state incentives for renewable energy depending on where you live, like solar net metering, which allows you to trade electricity with your utility. Learn more about residential solar incentives in your area.
Solar Energy Solutions partners with trusted solar financing companies to provide excellent financing options to our customers. With solar financing, you can go solar now and pay your installation off over time. Many homeowners are able to cover their monthly payments with the money solar saves them on electric bills!
Start saving with a residential solar panel installation! Call 877-312-7456 or contact us below to get started.
Residential case studies
Check out these shining examples of our solar expertise at work.
Solar solutions for Homes blog articles