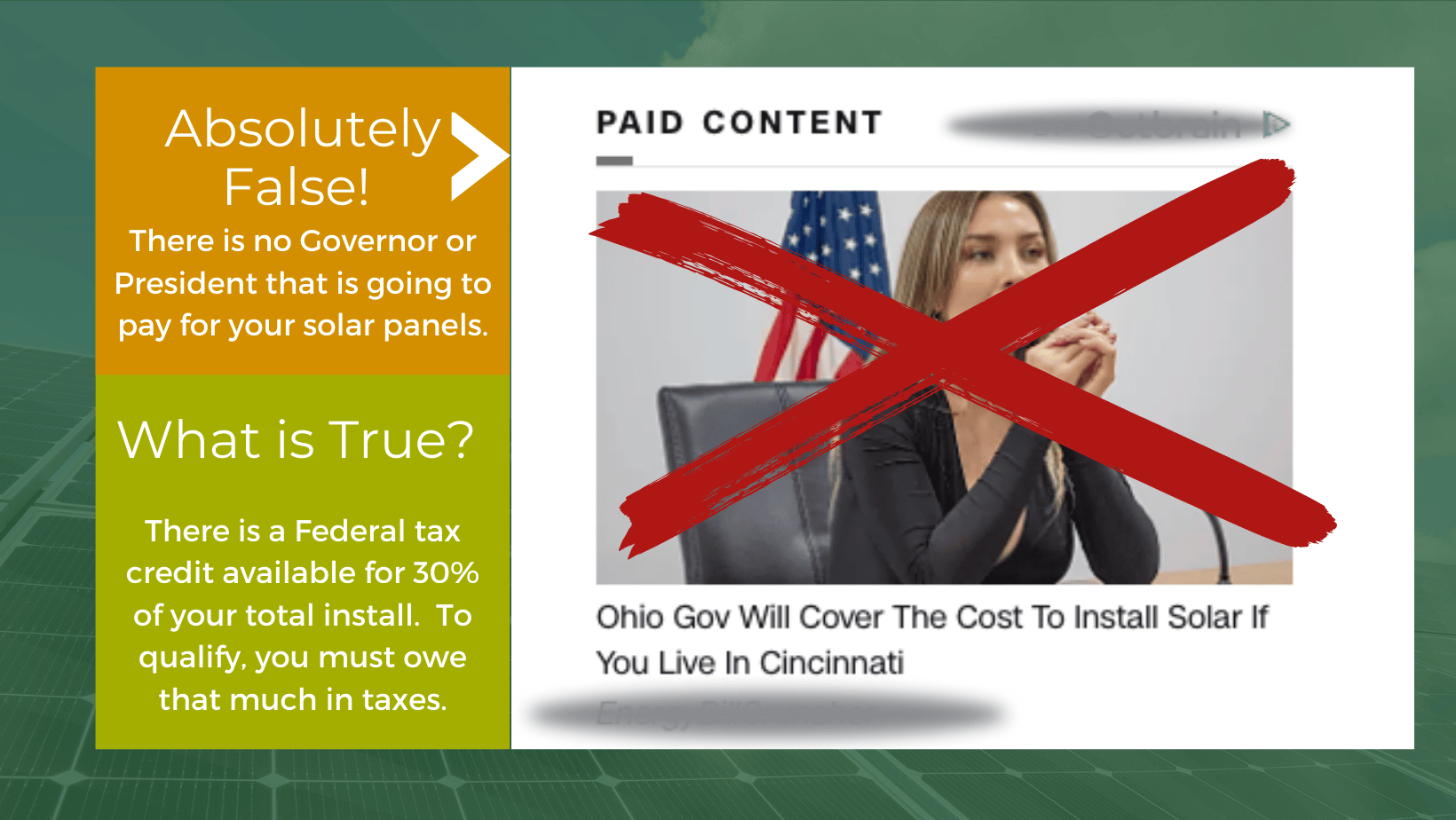 More and more we see these ads and others that are similarly deceptive. Believe us, if there was a way to get solar panels for free, we would be helping our customers with that program, but there isn't. Solar Energy Solutions has been installing solar for more than 16 years, and we stay up to date on all incentives.
There is a tax credit for 30% of the amount of the installation. That credit is taken off of what you owe in Federal taxes. If the solar if for a business, there is a 30% tax credit plus there is accelerated depreciation.
Some other ads that say 'No Cost' solar are really just advertising no cost at installation, which is financing. This is zero down financing that these same companies also call 'no out of pocket cost' which is misleading. You pay for the solar, just nothing out of pocket at the time of purchase.
Solar will pay for itself with the tax credit and utility savings well before 25 year energy output warranty is done and then some, so it's a very sound financial decision.
When you are considering converting to solar power, always get at least two quotes for solar. With two quotes, you get options to consider and if there are big differences in the proposals, you can start asking questions. Click below to download a list of 'what to look for in a solar installer.