While solar will likely save you tens of thousands (or maybe even hundreds of thousands) of dollars in utility costs over its 30 – 40 year lifespan, the fact remains that solar is a large up front investment in your home and future. So, what's the best way to finance your investment? The simple answer is, it depends. There are two great options for financing solar covered below.  The first is a HELOC or Home Equity Line of Credit and the second option is third party financing which Solar Energy Solutions offers through Medallion Bank. Both are detailed below.
HELOC Loans
A Home Equity Line of Credit (often referred to as a HELOC) is a great way to finance your new solar system. A HELOC will almost always give you the best interest rate. A HELOC simply put allows you to use the equity in your property for home improvements with most people who take out this type of loan usually using the same bank that holds the mortgage. When applying for a HELOC, you should first talk to a bank representative to find out what amount of equity you have in the home and what items are needed for the loan. Sometimes a bank may need a current appraisal, but this will vary from institution to institution. If you are just starting to research solar, talking with your bank now will help you understand your options and what your budget is for the project. If you already have your proposal from us, you will need to provide the bank with that information about the system you want to install. The 'Scope of Work page' or 'Attachment A' details the project and is perfect for this purpose. Let your solar consultant know that you are applying for HELOC and if you need any additional documentation for the bank they will be happy to help. HELOC loans typically take between 2-4 weeks, but timing will vary.
Zero Down Financing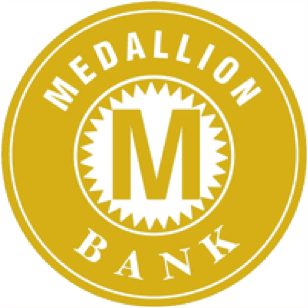 Like most contractors, Solar Energy Solutions offers what is referred to as 'third party financing'.  This means we work with a bank that specializes in loan products created for solar contractors to offer directly to their customers. These loans are great if you already have a HELOC or you haven't quite built up the equity in your home to finance your project that way yet, but don't want to wait and possibly miss the full (30%) tax incentives that are still available in 2019.  

Talk to your solar consultant and let them know you are interested in the financing for current rates up to system costs of $65,000.  With our financing, you can choose terms between 12 months and 15 years with a minimum payment of $75 a month. 

You also have the option of financing up to 30% of the project with no interest as a same-as-cash (SAC) loan. You can then apply the additional money you will receive back from the government, the 30% ITC tax credit (2019), before the year is up and you will pay no interest on that portion of the loan. It's important to note that SAC loans that have a balance after the year period are up are charged very high retroactive interest rates, so we always advise that you consider this prior to taking one out.  

Solar Energy Solutions is in business to help you go solar and meet your environmental, cost saving or energy independence goals – simple as that, and financing can help you achieve that goal easily if you do not have the needed cash lump sum. SES however is not a financial services company and does not look to profit in any way from facilitating loans. All costs are simply pass-thru as we believe our ethical mission is to bring you the best and cheapest solar available with no strings attached.